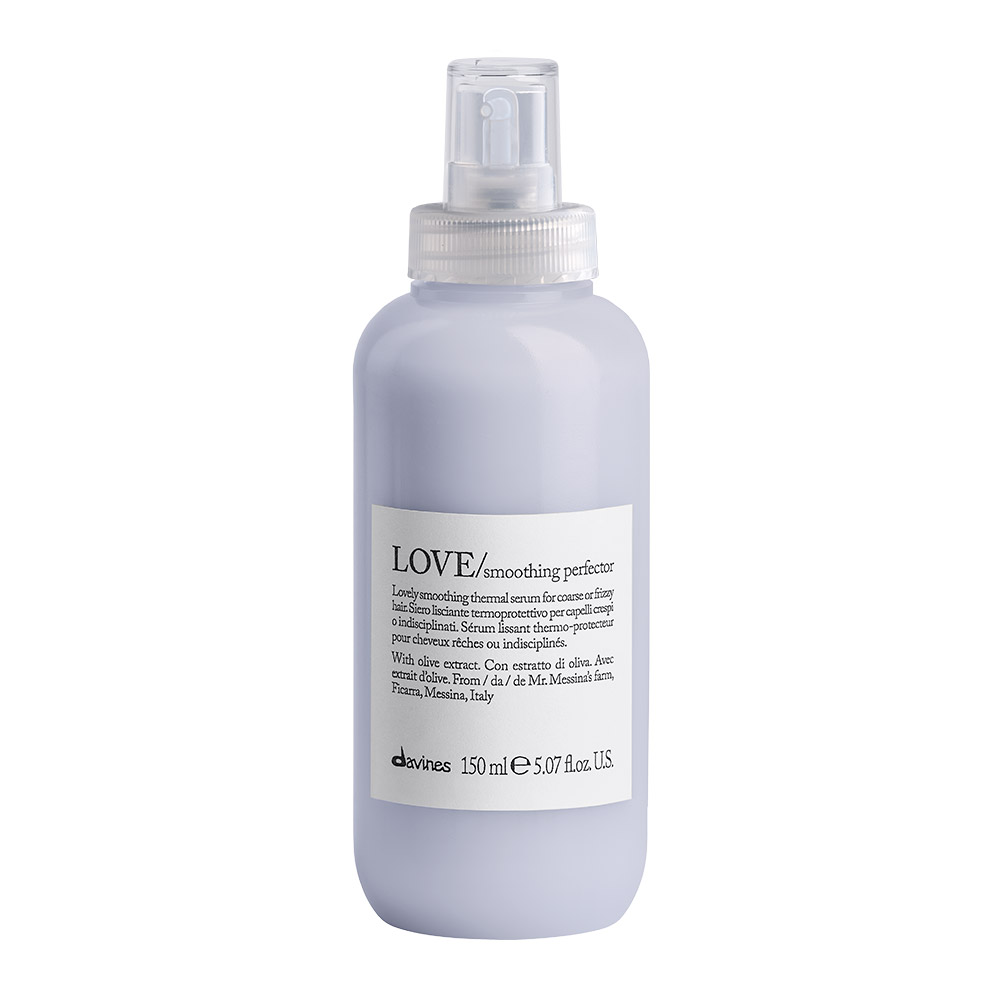 NEW LOVE Smoothing Tamer - 150ml
Lovely smoothing thermal serum for coarse or frizzy hair. Smoothing anti frizz serum it provides control and heat protection up to 230°C facilitating straightening. Perfect for achieving a natural sleek and controlled look.
The lightweight formula makes styling easier without leaving any residue The creamy texture makes it easy to calibrate the quantity of product for a personalized beauty routine, addressing textures from fine to thick.