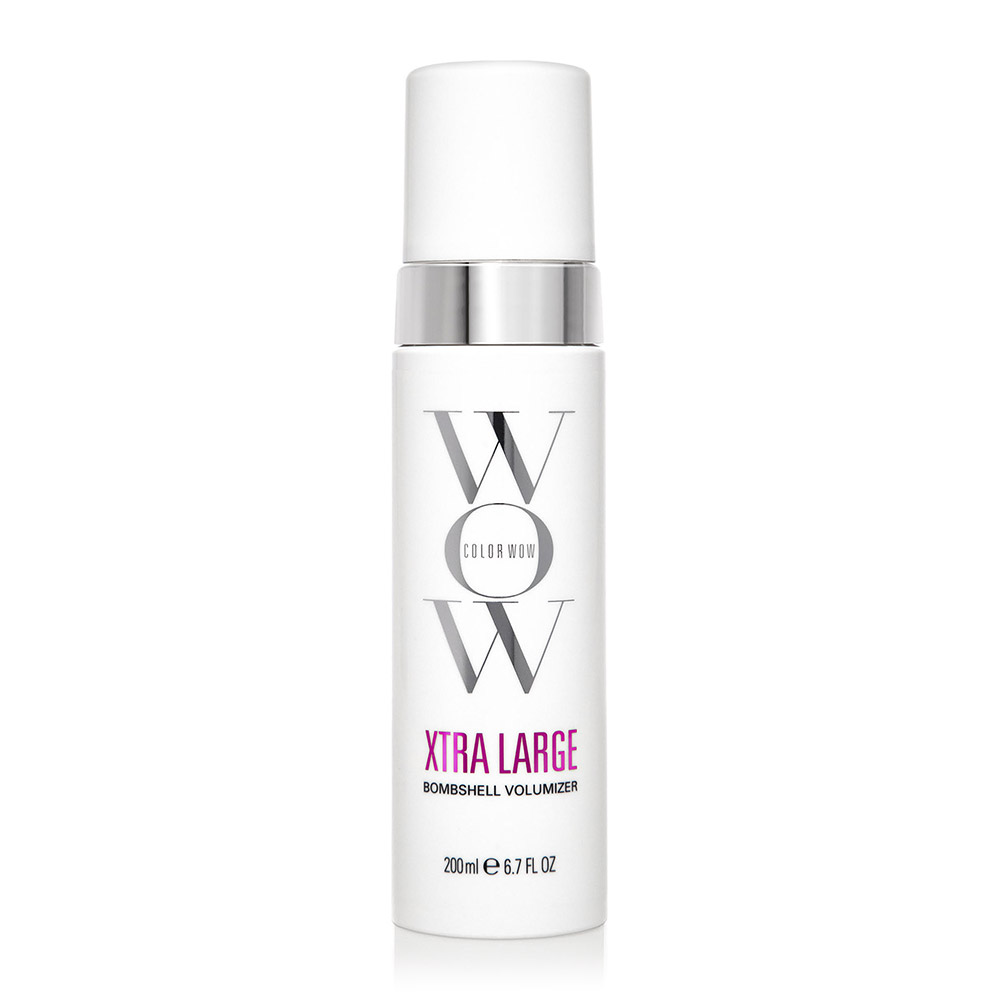 Color Wow Xtra Large Bombshell Volumizer - 6.7oz
Xtra Large Bombshell Volumizer for Super-thick, super-full, super-luxe hair.
Futuristic foamy froth with fortifying Bamboo volumizes fine, thin, limp hair without damage, dehydration or weighing hair down. Thick, voluminous hair results last for days. Non-damaging, non-dehydrating, non-invasive hair volumizer.

Thickens strands without using the typical thickening ingredients such as alcohol, salt, or resins, that create volume by forcing up the cuticle so strands don't lie flat.

Proprietary polymer/Bamboo blend surrounds each strand, mimicking cuticle lifting hair thickeners to create volume while allowing hair's cuticle to remain closed and intact. Hair feels natural and supple (not stiff, sticky or crispy).