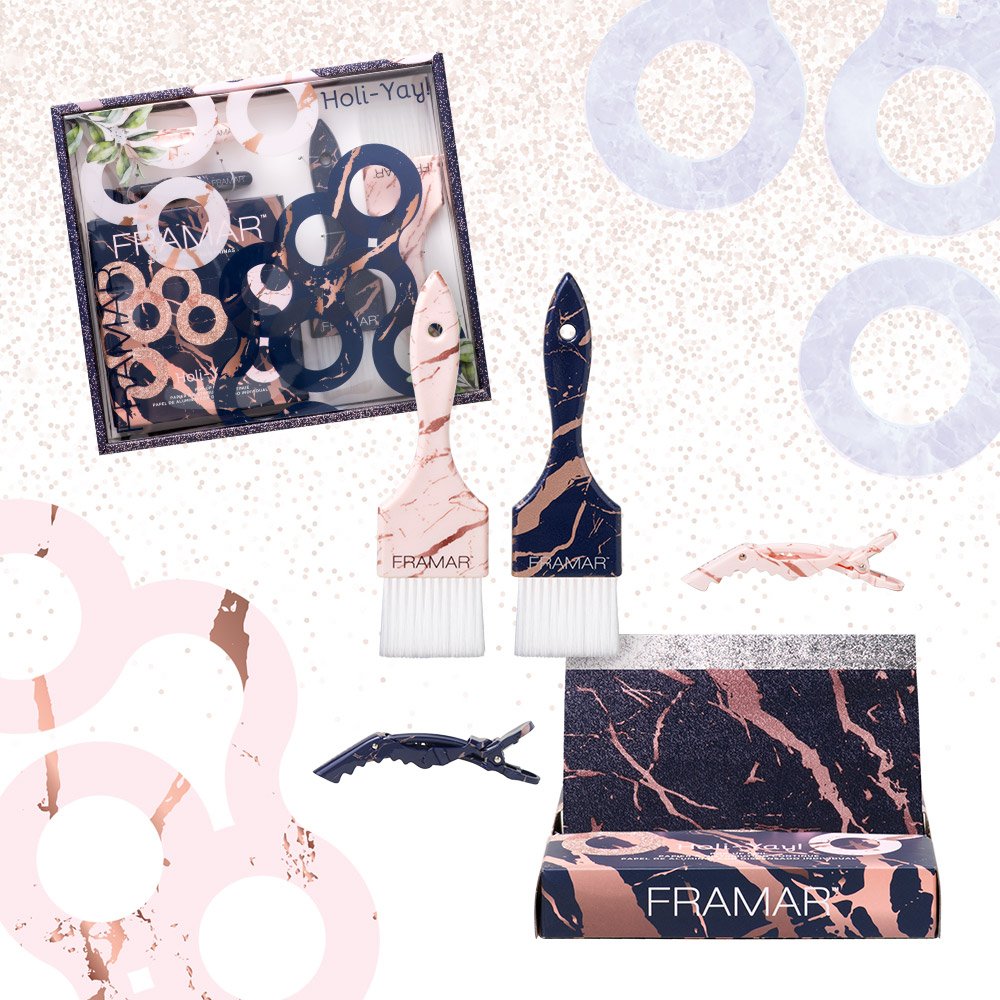 Framar Holi-Yay Colorist Kit
She's rose gold, she's blue, and she's ready for you! From the limited edition foil, clips, and color brushes to the packaging, this kit is a stunner just itching to hit salons!

INCLUDES: 50 Holi-Yay! Foils - 2 power painter brushes - 2 gator grips.

AVAILABLE WHILE SUPPLIES LAST!