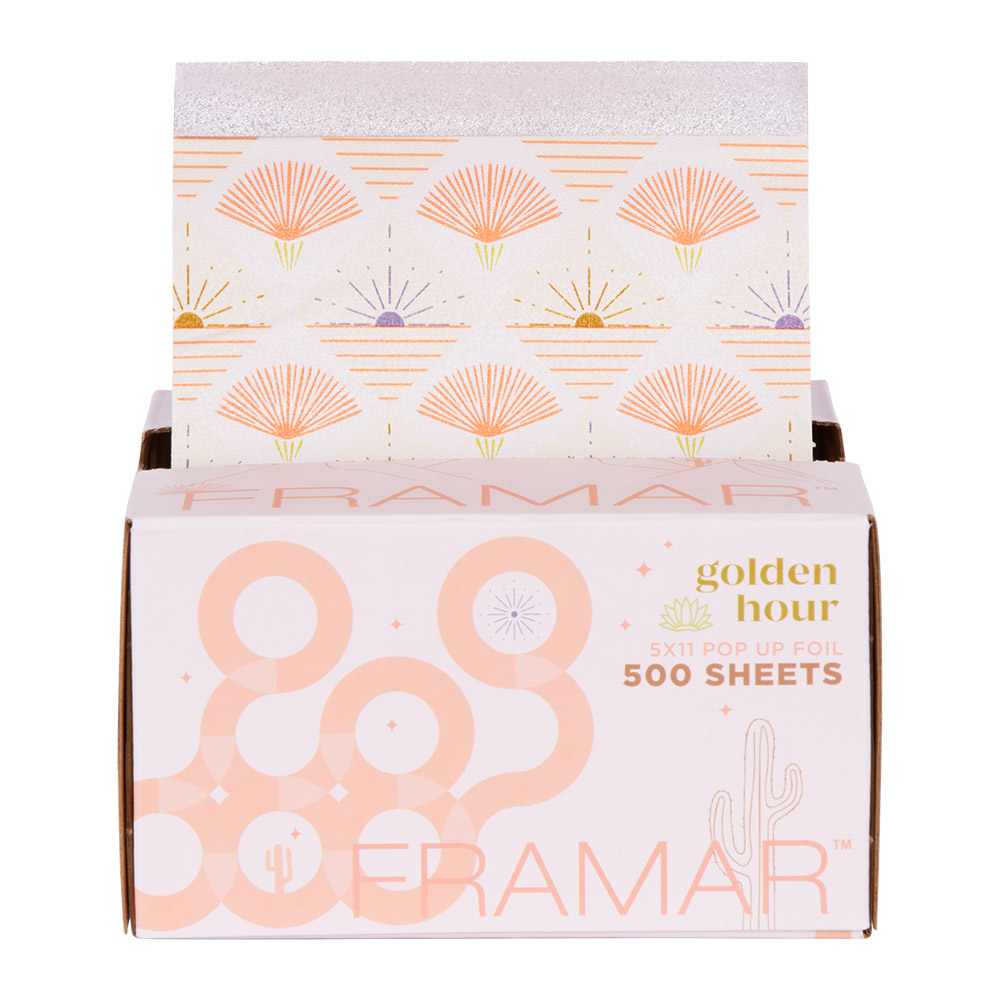 Framar Golden Hour - Pop Up Foil
The foil you've all been waiting for. Vintage Boho desert vibes are here. Created in collaboration with Jamie Dana, this breathtaking pop-up foil is inspired by cacti, Tuscan tiles, and the hot desert sun. 500 sheets - 5 x 11

WHY YOU NEED IT:
- Stunning mosaic pattern features gorgeous vintage illustrations with tiny pops of color. This foil is unlike anything you've ever seen before!
- Pre-cut and pre-folded foils that are ready when you are. No prep needed!
- Embossed texture prevents foils from slipping so that you can breeze through any service.
- Get ready to match your salon tools with your aesthetic!