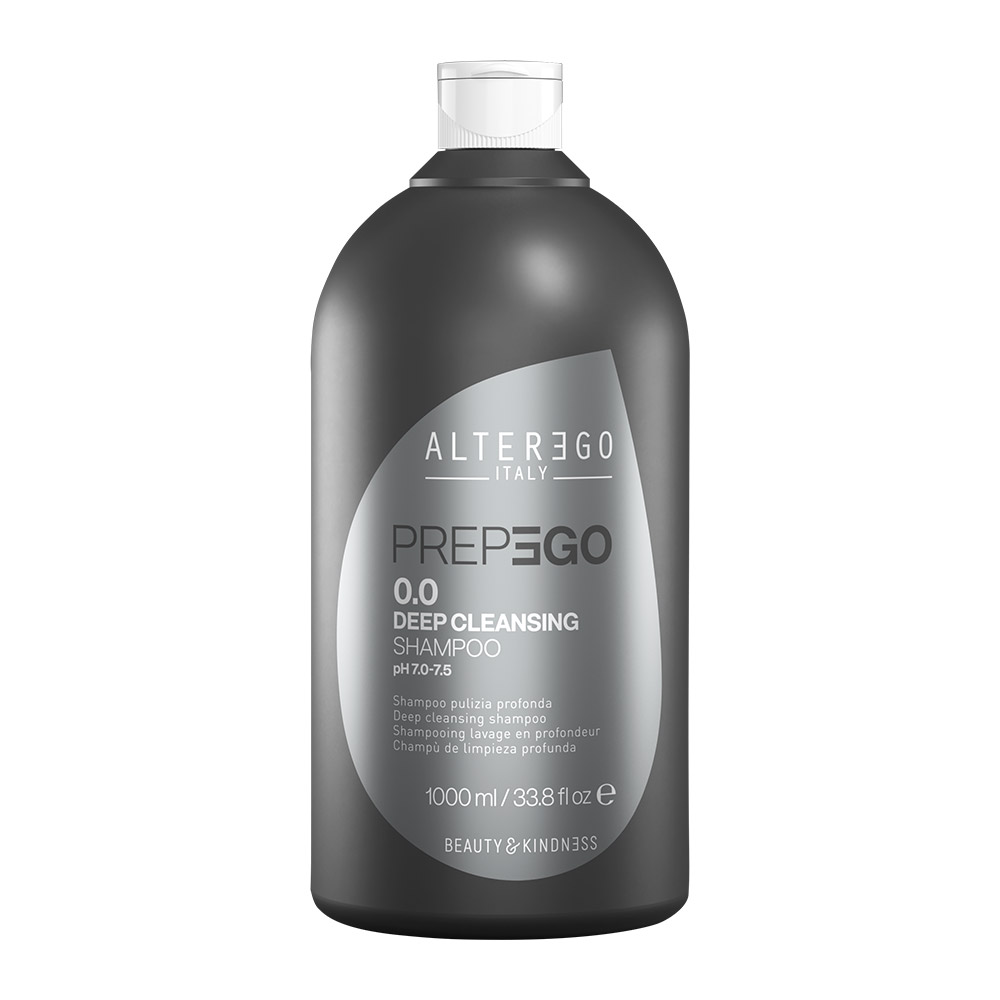 Alter Ego Prepego Deep Cleansing Shampoo - 1000ml
SHAPEGO IS DEDICATED TO SHAPE
Whether you desire pure straightness, a smooth natural effect or well-defined curls, you can experience all the expressive power of style without sacrificing the perfection of shape with these in-salon treatments!

PREP SHAMPOO
Preparatory shampoo that cleanses deeply, removing impurities and styling residues for a soft peel effect. Acts on the cuticle, preparing the hair to better absorb the specific treatment.