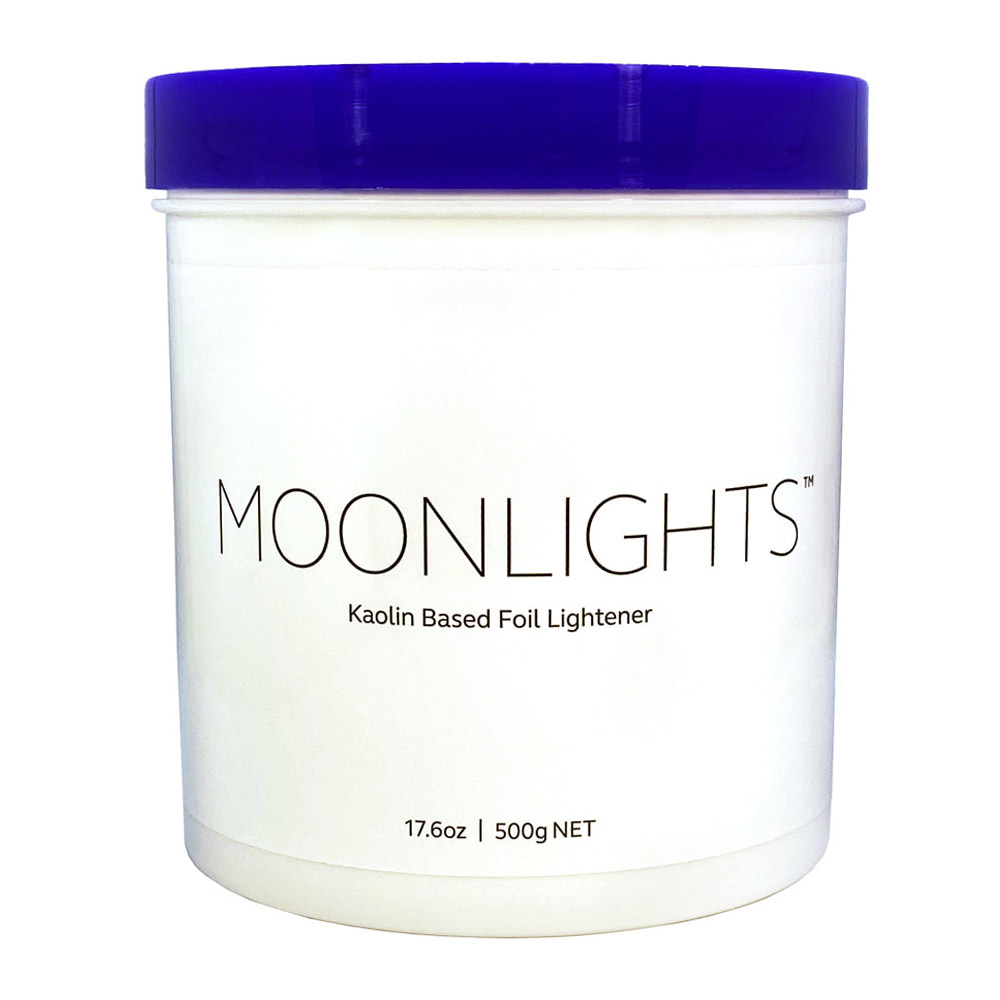 Sunlights Moonlights Foil Lightener
First came the SUN(lights) and then came the MOON(lights)!

Moonlights Kaolin Based Foil Lightener is the industry's first ever foil specific lightener made with clay! Using our Kaolights Kaolin Clay Technology we're giving stylists everywhere an overall better highlighting experience using our line up of lighteners.

Some of the benefits of the Kaolin Advantage are:
- Creamy consistency
- Ultra moisturizing Protects and conditions
- Smooth application
- Powerful lifting Professional results - Moonlights is a blue tinted lightener that achieves up to 9 levels of lift and is intended for foil highlighting applications.