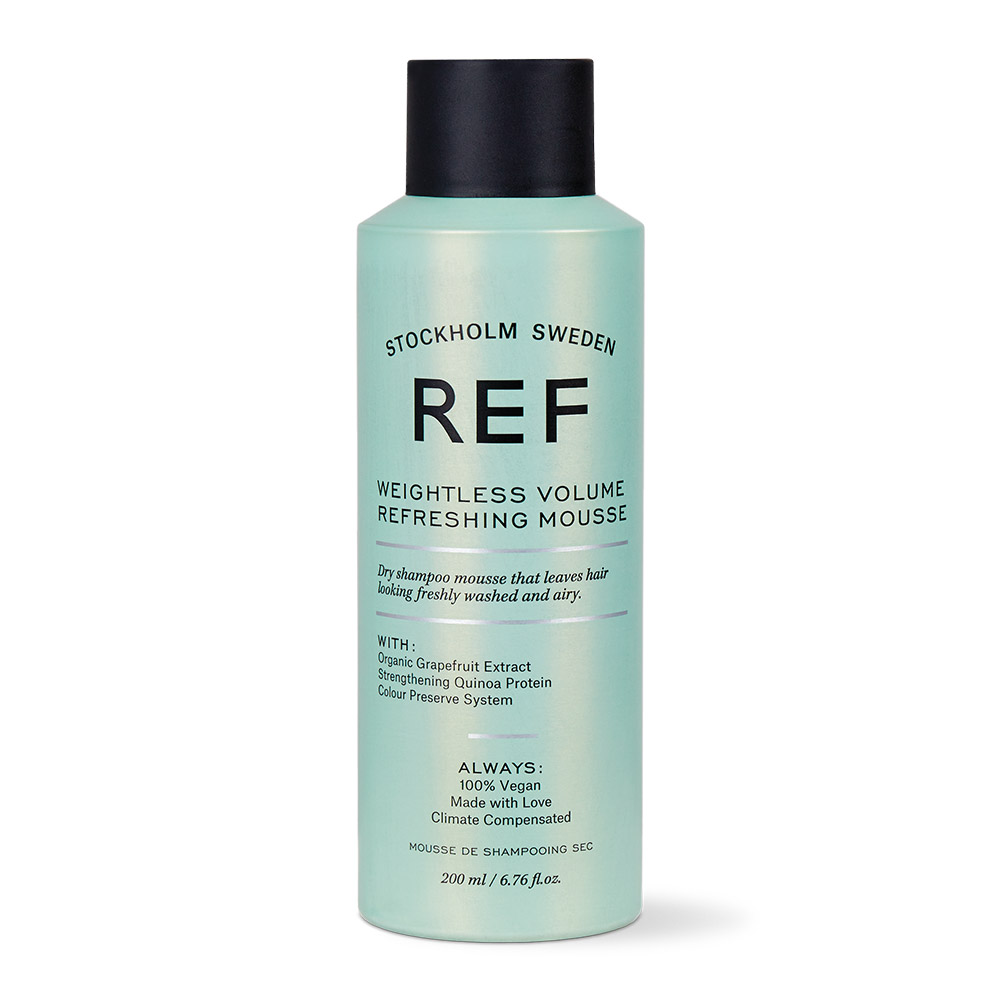 REF Volume Refreshing Mousse
INNOVATIVE MOUSSE THAT REFRESHES HAIR
REF Weightless Volume Refreshing Mousse is a two-in-one treatment that gives volume to every hair strand while absorbing oils from the roots. Gives a fresh and airy feeling thanks to its high performing, natural ingredients and formula created with the latest technology.

Weightless Volume Refreshing Mousse contains a high percentage of Strengthening Quinoa Protein for long lasting healthy hair. Organic Grapefruit Extract that boosts hair with volume and shine. The product is full of qualitative ingredients from our anti breakage system.
100% Vegan
Cruelty Free
Strengthening Quinoa Protein
Colour Preserve System