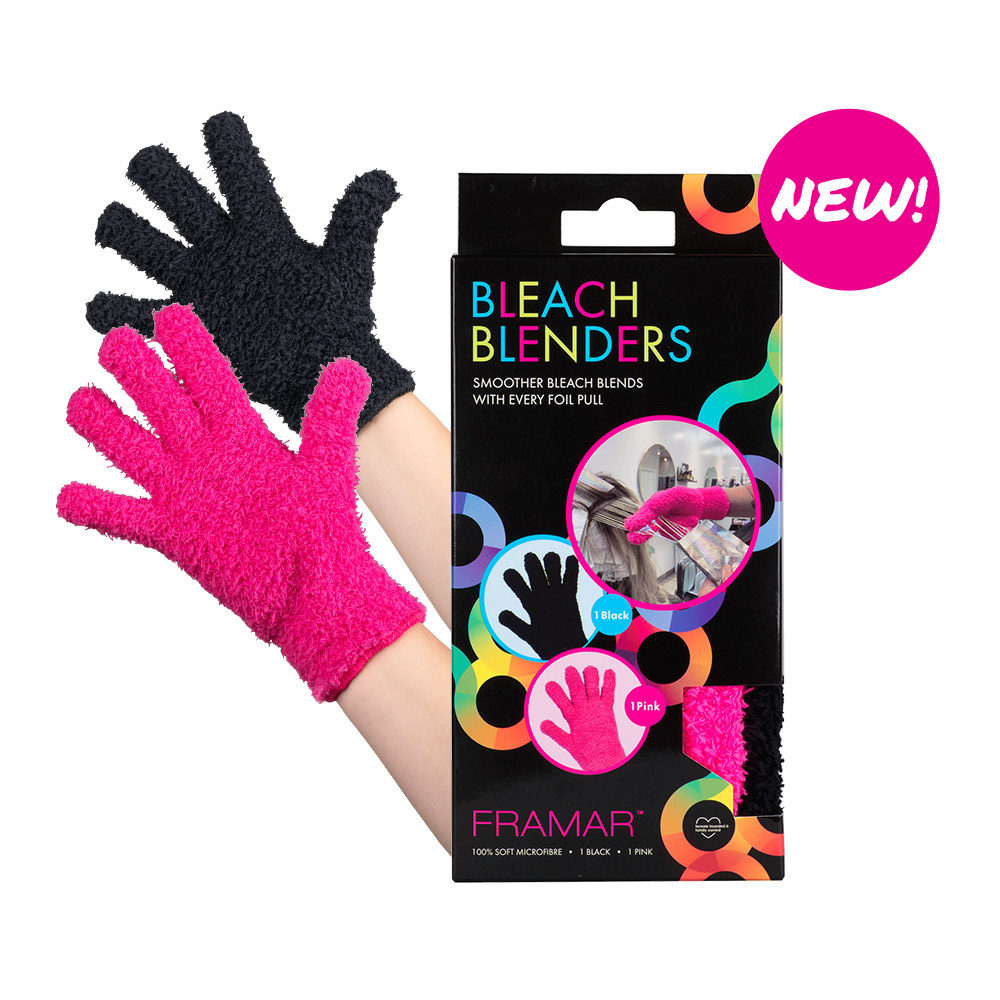 Smoother bleach blends with every foil pull! These fluffy textured gloves glide along processed hair removing bleach delicately without causing the friction that a traditional coloring glove would cause. 2 pack
Why you need them:
- Blend lines of demarcation on hair from bleach without damaging fragile bleached hair.
- Glove absorbs the perfect amount of bleach to work through hair sections quickly and thoroughly.
- Save your hands from chemical burns!
- Prevents having to reuse dirty towels.
- One size fits all, glove comes in a pack of 2 in black and pink.
- 100% Soft Microfiber
- Machine washable: wash with cold water and mild detergent, then lay flat to dry.